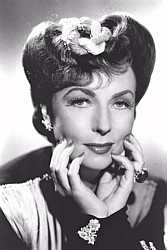 At the location of Agnes Moorehead's Star on the Hollywood Walk of Fame, you will see graffiti on the wall of a nearby building. We took the picture below of the wall was taken in the Fall of '96. The city keeps painting over it, but some loving fan keeps sneaking it back up. It's just an example of one of the quirky things that makes Hollywood such an eclectic place.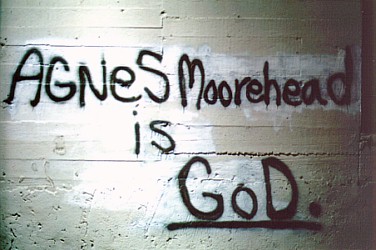 Here is a photo of Agnes Moorehead's star on the
Hollywood Walk Of Fame.