A Bronze Of Elizabeth Montgomery Is Dedicated
TV Land spent $75,000 to install a bronze of "Samantha" in Salem's Lappin Park on June 15, 2005. It was sculpted by StudioEIS under the direction of brothers Elliott and Ivan Schwartz.
Attendees were Director William Asher, Kasey Rogers (Louise Tate) Erin Murphy (Tabitha) and Bernard Fox (Dr. Bombay). Below are some pics of the bronze, some of the ceremony courtesy Patrick Quigley and 2 video clips of the ceremony. If any other fans would like to contribute images they took to our page, write to me and I will give you an address for sending them. Thanks!
Video Clips:
| | |
| --- | --- |
| Living Bewitched cast members are introduced | The bronze is unveiled! |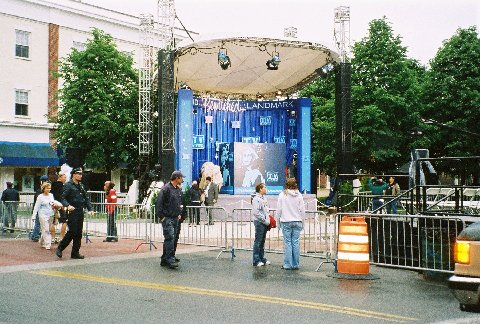 Before the crowds arrives, the bronze is hidden behind some large
images of Elizabeth Mongomery (courtesy Patrick Quigley)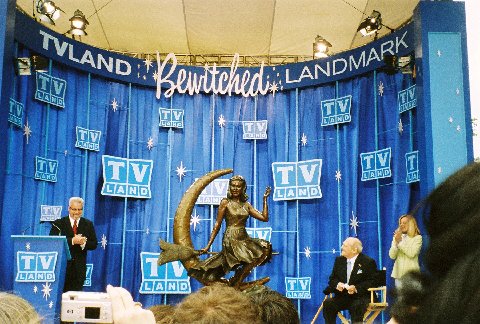 During the ceremony, William Asher and wife Meredith are
onstage, looking on.(courtesy Patrick Quigley)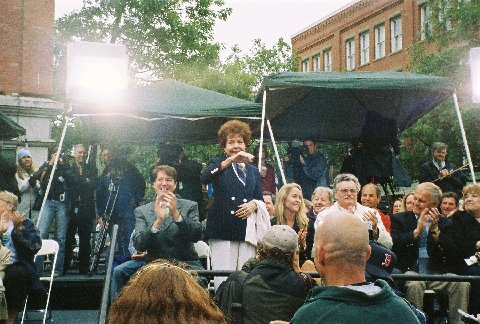 Our good friend Kasey Rogers (Louise Tate) is introduced and
waves to the crowd. She looks fabulous!!(courtesy Patrick Quigley)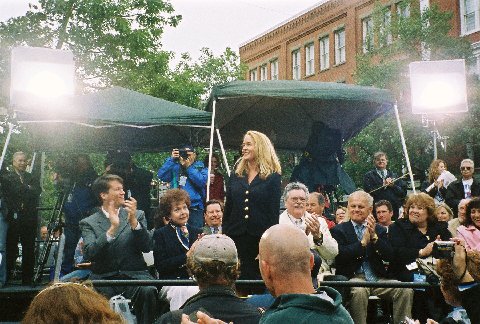 Erin Murphy is introduced. Kasey, Bernard
Fox and Mark Wood sit nearby.(courtesy Patrick Quigley)





Erin and Bernard make their way through the crowd.
(courtesy Patrick Quigley)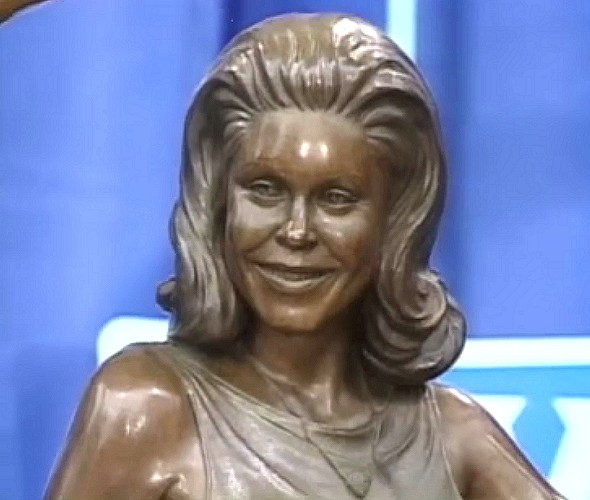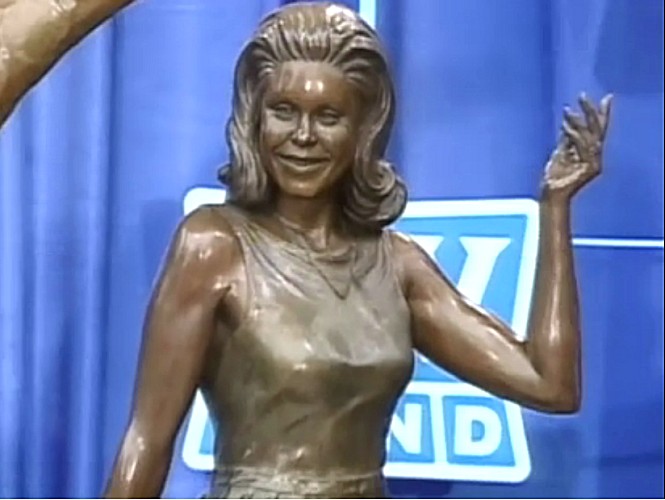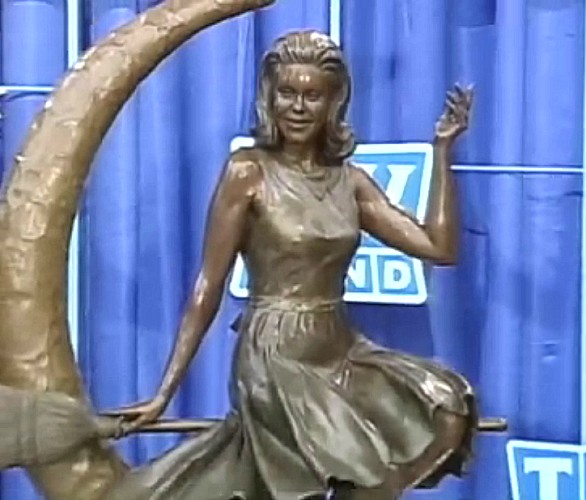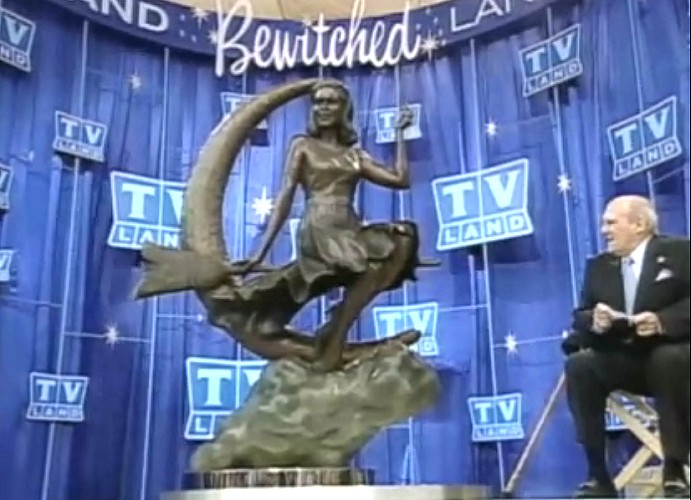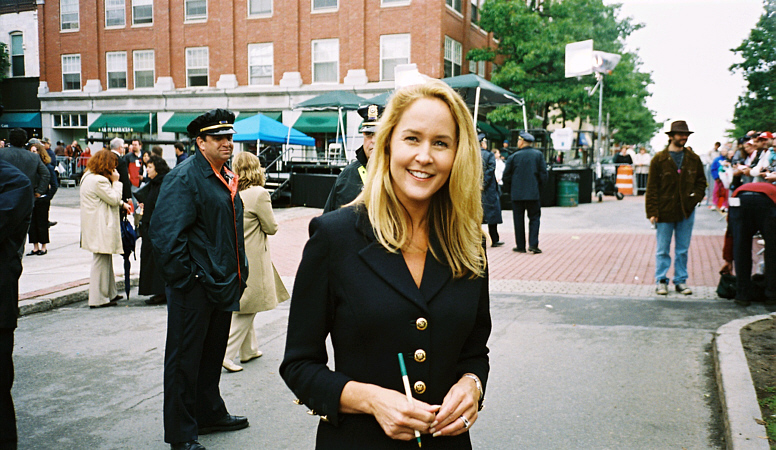 Erin Murphy
(Courtesy Eric Lewison)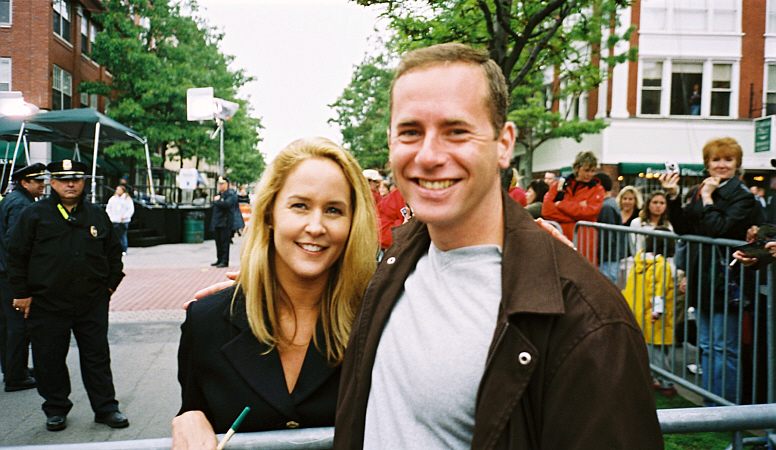 Erin Murphy and Eric Lewison
(Courtesy Eric Lewison)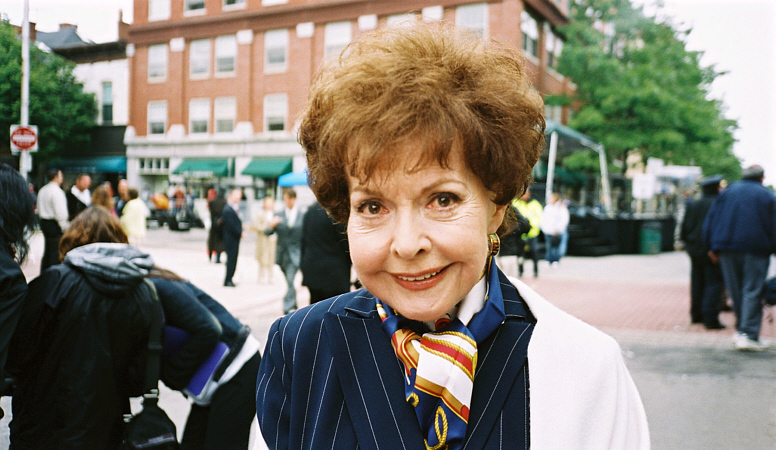 Kasey Rogers
(Courtesy Eric Lewison)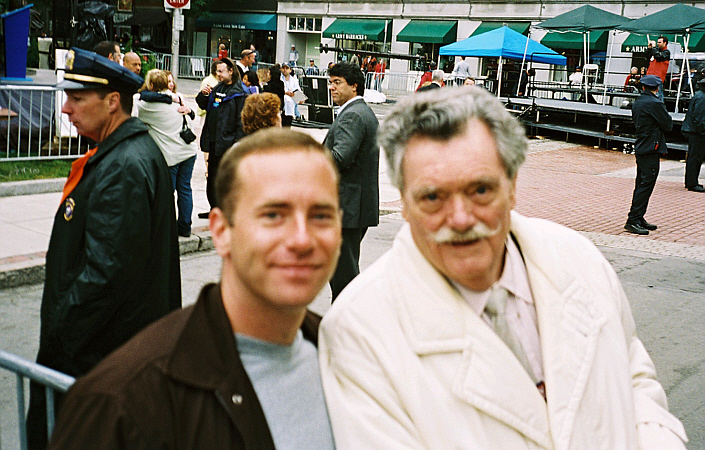 Bernard Fox with Eric Lewison
(Courtesy Eric Lewison)